Above The Field :: Week 3
Each week this NFL season, top MME player // Milly Maker winner SonicLibrarian will help you orient your GPP mind in Above The Field.
Week 3 :: Injuries Aren't Funny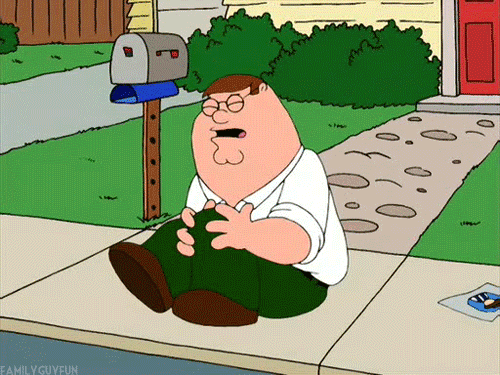 OK. There are exceptions to every rule. But in the case of sports, injuries suck. Everyone wanted to see Saquon Barkley play this year. No one wanted to see Parris Campbell miss his second opportunity to fulfill the potential he flashed at Ohio State. Yet, after injury-plagued 2019 seasons, both players will miss the rest of 2020, and it's not fair. Yes, these guys are young and have more money than the average person but they're football players and I'm sure they're both in more emotional pain than physical at this point. Such a drag.
But we always look at the bright side here at OWS and with injury comes opportunity. Opportunity for another hard-working young player to prove himself…and opportunity for us to put the skills we've developed to good use. Daily Fantasy Football is a game of making optimal decisions based on incomplete information. Those versed in the art of information-gathering/translating will have an edge. With injury often comes chalk. Some of it bad (see Hilow's weekly article for help in this area). Over the course of a season, we DFS players will need to recall almost everything we've ever learned about football at one point or another. As I preached in my MME Training Guide, there's an edge to be gained by immersing yourself in every NFL-related activity possible, including grinding best ball dynasty drafts in the spring/summer. We're only in Week 3 and we're already dipping into the pool of players I was drafting in the 28th round because they "could be a factor if there are two to three injuries in front of him." Well, guess what…
I spent a good portion of quarantine grinding the prospect information at playerprofiler.com, and now some of those late round flyers like JaMycal Hasty and (my favorite) Darnell Mooney are in the conversation. Time is at a premium during football season. It's nice to have a little head start!
*Or maybe I'm just desperately trying to justify why I gained 20 lbs in April.
Is Frank Gore the Keith Richards of football?
Any rock enthusiast knows that in his 73 years, Mr. Richards has snorted half of Peru and drunk himself into a stupor upwards of 10,000 times, yet he defies all logic and continues to churn out the Chuck Berry-influenced rock riffs with a smile.
So many young studs have seen seasons and even careers thwarted by injury. Frank Gore is some sort of alien. At 37 years of age, he is still lowering his head into oncoming linebackers and emerging unscathed. I mean, WTF? He even had an ACL tear in college and was deemed at the time to be an injury risk to teams in the 2005 draft (my son wasn't even born yet and he's in high school now!). I'm digging deep into Google right now to see if he had the same orthopedist as Forrest Gump.
Good on ya, Frank and Keith. Here's to surviving many more hits…of all kinds.
WILSON!!
There's a million reviews of the winning Millionaire Maker lineup every week so I'll try to delve a bit deeper in this article and bring you some observations derived from other spots toward the top of the leaderboard. (If you'd prefer I always include the winner, let me know on twitter @ElmerHelmet)
Awilson002 had three lineups in top 20 and six in the top 172. Pretty sick. All were stacks with either Dak Prescott or Josh Allen. Unlike last week, you needed to hit on one of these two QBs to get to the top. The next highest QB was Matt Ryan who appeared in the 17th place lineup. Kyler Murray dropped 33.14 and didn't appear until 41st.
Digging deeper into Awilson002's allocations, I love the commitment to his favorite running back plays. Who cares if a RB is chalky, just go "Above the Field" and sleep like a baby.
His approach to the wide receiver position was magnificent. He played a relatively tight pool of 25 WRs and managed to overweight the field on 19 of them. They didn't all smash but seven of his top 11 eclipsed 19 points. A recipe for success.
As much as I applaud awilson002's aggression at RB and WR, I didn't love his approach to the much more unpredictable positions of tight end and defense. By playing 50% of Logan Thomas and 70% of the Jets defense, I'm of the opinion that he took too heavy of a risk by narrowing his allocations so much at these volatile spots. The TE part worked out because he had 22% Jonnu Smith so there were plenty of live lineups to go around. Mixing in some more defenses could have made for a higher placement on the board, however, since the Jets only managed 4.0 points.
I can only imagine how well he would have done had Derrick Henry (60%), Davante Adams (51.33%), and Logan Thomas (50%) not busted; though at their elevated ownership, I'm sure there were thousands of (virtual) water cooler conversations lamenting the performance of those 3 players.
Wrap your mind around that for a second. If I told you awilson002's top-owned players looked like this…
Would you believe he cashed 72/150 lineups for a profit of $24,335? Shut up, no you wouldn't.
And with just a little bit of diversity mixed in with his aggression, dude could've owned this slate.
Moral of the Story. You can stick your neck out and completely whiff on your four highest owned players and STILL succeed. Play to WIN!
Self-Evaluation
Upon examining your own play this week and attempting to step back and look at it objectively, how did you do?
Were you…YOU? Did you manage to play to your strengths, trust your gut, and plant your flag with conviction? What player did you feel great about and then look back and see that you were barely above the field?
More importantly, how are you going to improve in Week 3?
One thing to keep in mind about entering 150 lineups is the importance of looking at the slate as a whole. Before doing the majority of your builds this week, ask yourself: "What is the optimal approach for this slate? Am I playing to beat the other thousands of entries or just clicking buttons on good players?" Take the Sonic Challenge. Meditate on this for a minute and focus on conjuring up a unique take on this slate. What are some of the alternate outcomes for these NFL games? Ask your gut and dig deeply into your intuition to discover which of these resonates for you…and attack!
Let's put our optimal effort into winning a GPP this week – and let's also take a minute to enjoy watching some of our planet's best athletes compete, because at this rate of injury, we'll soon be watching teams full of undrafted free agents…
and Frank Gore.
Sonic Contest!
Big news, OWS Fam! (from JM)
We had a user who sent the following email to us:
"I've been trying to get better at DFS for a couple of years now and have always been a "break even until I eventually lose" type of player. With some self assessment and after reading Sonic's course, something clicked and I had the biggest profit of my DFS career the very first weekend MME-ing. My hope is that someone else can gain as much as I have from the course and start banking profit as well."
This user has purchased a Tournament Mastermind course that he wants to give away to an OWS user, so here's what we're doing ::
Win!!!
Email us from the "Email Us" button on your profile on Sunday night or Monday, and we'll add the course to your account!
I love when this happens.